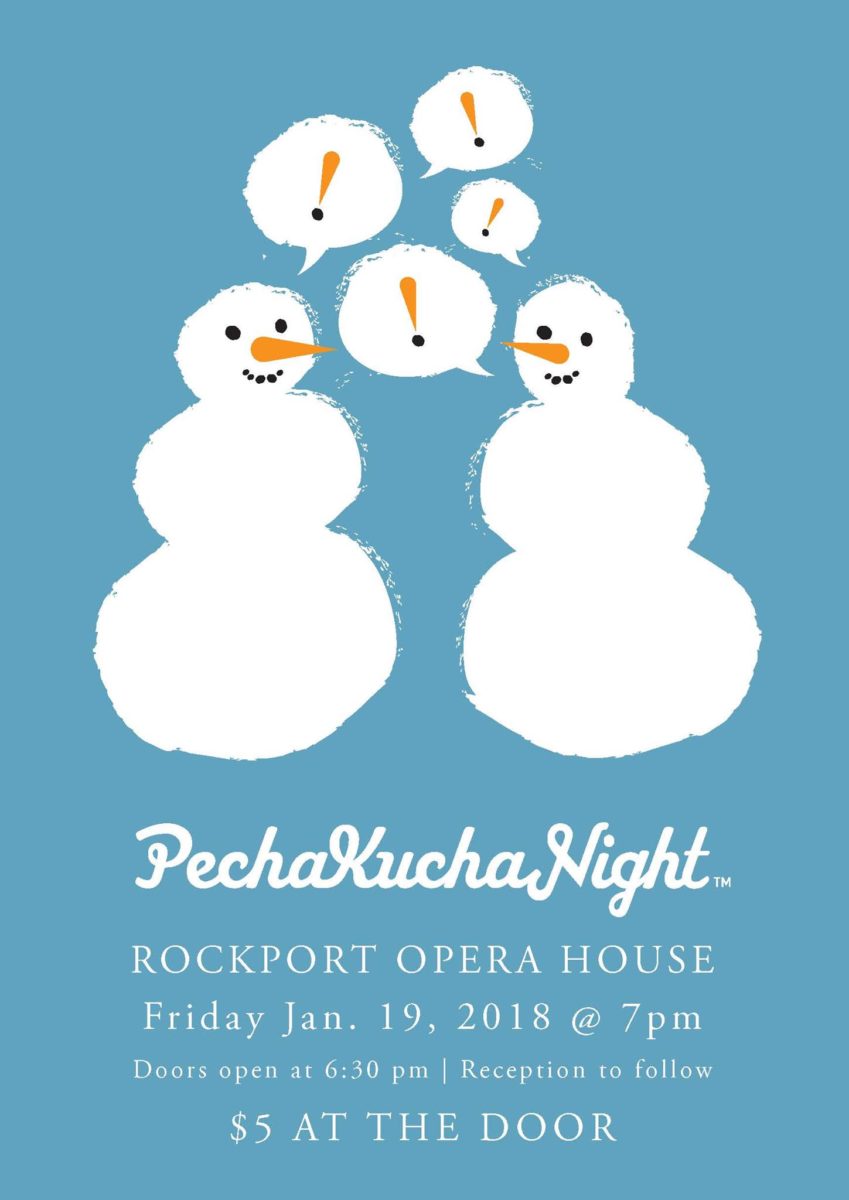 Want to learn more about MJFF and get a glimpse of the 2018 Festival? Come join us on January 19, 2018 at the Rockport Opera House for Midcoast Maine PechaKucha Night.
Doors will open at 6:30 p.m. and tickets will be $5 (cash) at the door. Seating will be limited, so arrive early! There will be a reception immediately following the program.
Pecha Kucha Night Midcoast Maine celebrates the creativity of the midcoast community through visual storytelling in a unique presentation style where 8 individuals share their work, ideas, and creative process with a 20-second-per-image, 20-image slideshow.
Midcoast PechaKucha Night
Rockport Opera House
6 Central Street
Rockland, ME
https://www.facebook.com/events/1166373146830287/